Rocio Tharp, MS.Ed, LPC, LMFT, CST, Owner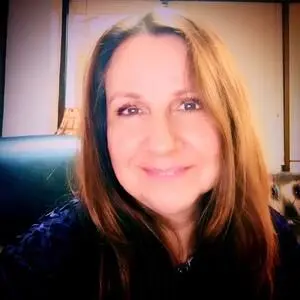 LIMITED SUNDAY SPACE AVAILABLE

Rocio Tharp is a Licensed Professional Counselor, a Licensed Marriage and Family Therapist, and a Certified Sex Therapist specializing in individual, couples, family, and group therapy. Rocio offers bilingual services, in English and in Spanish.
With over 10 years of experience as a marriage and family therapist, and as a graduate of Indiana University specializing in individuals, couples, families, and group therapy, she is currently serving as a private practitioner working with a broad spectrum of clients. Among her areas of expertise are Sexual issues, sexual compulsive behavior, relational problems, post-traumatic stress disorders (PTSD), anxiety issues, communication problems, conflict resolution, domestic violence, anger management problems, gender issues, stress management issues, career planning, and life transitioning issues.
In addition to being a prominent relationship therapist, Rocio has presented at an international conference level to general audiences, speaking on the topics of mental health issues for a Hispanic population, communication, parenting, stress management, and conflict resolution.
Her interactive, solution-focused, and post-modern therapeutic approach provides support and practical feedback to help clients effectively address personal life challenges. She integrates complementary methodologies and techniques to offer a highly personalized approach that is tailored to each client. With compassion, respect, and understanding, she works with each individual to help them build on their strengths and attain the personal growth they are committed to accomplishing.
Education

Rocio holds a degree of Master of Science in Education from Indiana University with a major in Marriage and Family Therapy.

License, Certifications & Awards

Rocio holds two licenses; Marriage and Family License, and Licensed Professional Counselor. She is also a member of the International Association of Trauma Professionals (IATP) which oversees trauma, research and therapy strategies for trauma survivals. She is also a certified sex therapist through The American Association of Sexuality Educators, Counselors and Therapists (AASECT).
Additional Training
Cognitive Behavioral Therapy (CBT)
Trauma and Dissociation Training
Cognitive Processing Therapy (CPT)

Eye Movement Desensitization and Reprocessing (EMDR)

Gottman's Couples Training
Cross-Cultural Conversation Project: Reflecting on Migration, Language, and Social Change
Positive Discipline
Dealing with Spouse Abuse
Money Management
Sexual Abuse Trauma
Disaster and Trauma
Aimee McAndrew, MSW, LCSW, CCTP
NOT ACCEPTING NEW CLIENTS
Aimee McAndrew is a bilingual Licensed Clinical Social Worker, certified EMDR, and Certified Clinical Trauma Professional with over 11 years of experience, who provides counseling services to adolescents (13+), adults, and couples. She has provided psychological care in a variety of settings including detention facilities, private practice, inpatient psychiatric hospitals, partial hospitalization programs, outpatient clinics, and therapy within a medical milieu.
Her goal is to promote the healing, growth, and healthy functioning of individuals, couples, and groups through compassionate and professional guidance. As a social worker, she views her clients in context and considers not only the psychological and emotional aspects of her clients but also the environmental societal factors that may influence their well-being. She believes wholeheartedly that successful therapy begins and ends with a supportive and collaborative relationship between therapist and client. From the initial assessment to the last therapy session, her client's goals and wishes are included and respected. Aimee provides a safe, supportive and non-judgemental environment which is crucial to building the trust required for honest communication and progress.
She has extensive experience helping those who suffer mild to severe psychological distress. She assists people with anxiety and related disorders, grief and loss, depression, stress, and adjustment issues. With a background in child welfare and medical social work, Aimee specializes in helping individuals who have suffered traumatic experiences and survivors of emotional, sexual, and physical abuse. She is also skilled at working with those who have chronic and severe physical illnesses and their loved ones.
Education
Aimee earned her Master of Social Work degree from the University of Houston with honors. She also holds a Bachelor's degree in English and Psychology from the University of Texas at Austin.
Additional Training
Eye Movement Desensitization and Reprocessing (EMDR) Certified
Cognitive Behavioral Therapy (CBT)
Trauma-Focused CBT
Motivational Interviewing
Solution Focused Brief Therapy
She uses the Gottman Method, which is based on over 40 years of research, to successfully help couples.
Nuzhat "Nizzy" Khan, M.A, M.Ed, LPC Associate

ACCEPTING NEW CLIENTS
Nizzy Khan is a Licensed Professional Counselor Associate under the supervision of Amber Bailey, LMFT-S, LPC-S. She received her Master's Degree from Lamar University in Beaumont, Texas with a specialization in Marriage and Family Therapy and a 4.0 GPA.
She graduated from the University of Missouri with a major in Education and ESOL Teaching. After 25 years of teaching in various countries and States, she is following her passion to provide non-judgmental, nurturing, and safe environment for her clients so that they can explore their dreams, future, challenges, and connection with their innermost self. Her goal is to encourage her clients to heal, grow, and transform so that they can have the best quality of life. She has a special interest in relational work (relationships), and is passionate about working with teenagers, couples, families, individuals, and the LBGTQ community.
Her style of therapy is eclectic. Her postmodern holistic orientation allows her to incorporate a wide array of therapy models, including humanistic, postmodern, strategic, psychoeducational, mindfulness, and emotionally focused therapeutic techniques.
Her well-rounded background in education, diverse culture, and past teaching experience allows her to view an individual, couple, or family's challenges in a culturally sensitive and systemic manner. She is multilingual and can speak Urdu, Punjabi, and Pashto. She also volunteers to support domestic violence victims at Shifa Women's Center and Crisis Text Line at 7471741.
Additional Training
Gottman Trained (Level 1&2)
Cognitive Processing Therapy (CPT)
Sandra Florez, M.A., LPC, CCTP

ACCEPTING NEW CLIENTS
Sandra Florez is a bilingual (English/Spanish) Licensed Professional Counselor and a Certified Clinical Trauma Professional. She has experience working with individuals who are dealing with stress, depression, anxiety, trauma, post-traumatic stress disorder (PTSD), adjustment disorders, acculturation issues, communication difficulties, low self-esteem, women issues, relationship issues, career planning, and other life difficulties. Sandra also has experience working with individuals who are undergoing immigration processes, unaccompanied minors, veterans, and victims of crimes. Sandra enjoys working with teens (13+), young adults, and adults.
Education

Sandra holds a master's degree in Christian Counseling from Houston Baptist University, currently known as Houston Christian University, and obtained her bachelor's degree in Psychology and Christianity from Houston Baptist University.
Additional Training

Cognitive behavioral therapy (CBT)
Mindfulness
Cognitive Processing Therapy (CPT)
Solution Focused Brief Therapy (SFBT)
Motivational Interviewing (MI)
Acceptance and Commitment Therapy (ACT)
Narrative therapy
Person centered therapy
Christian counseling to those clients who want to use their Christian faith in their healing process